The Australian Open 2013 final will feature two of the hottest players on tour in Novak Djokovic and Andy Murray. Both players have looked in great shape , and the final promises to be a great one.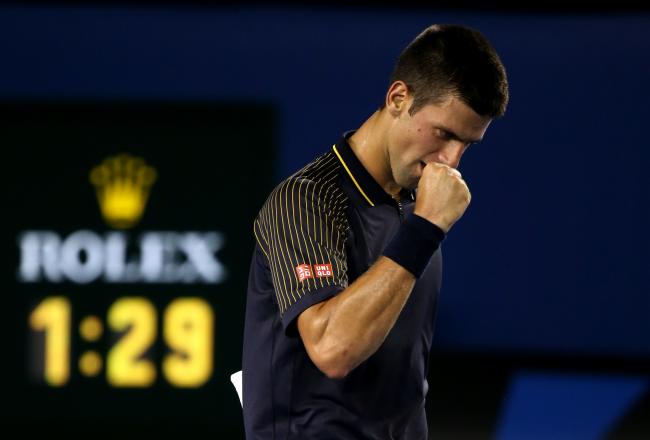 Djokovic has a pretty much flawless game , and has that slight advantage over Murray in almost each and every department. Be it the forehand , backhand , pace of shot or defense. The key to Murray in this match surely has to be his first serve.He needs a high percentage of 1st serves in , has to serve a lot of aces and has to make sure that he keeps himself close to Djokovic thereby not letting the Serb get off to a quick start.
If Murray is to win this match, he has to win the 1st set. There's no coming back if he loses set 1 , considering the fact that he had a 4 hour thriller.
In my opinion , it's going to be plain and simple for Djokovic. He has a better baseline game , he handles pressure a lot better and he's beaten Murray two times in a row.
Murray did beat Djokovic at the US Open final , but conditions were blustery then , which favoured the Scot. Djokovic has won 20 straight matches here in Melbourne and although players have come quite close to beating him in the past , it's unlikely that Murray is going to be able to get the job done.
The pick : Djokovic in 3 or 4 sets.